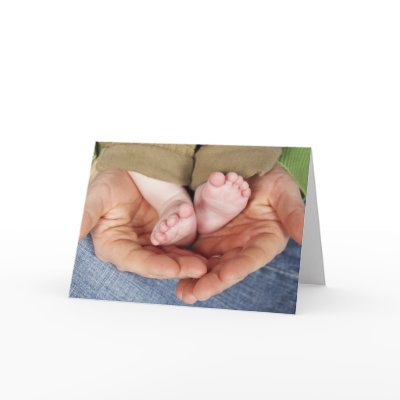 Father's Day is a celebration inaugurated in the early twentieth century to complement Mother's Day in celebrating fatherhood and male parenting, and to honor and commemorate fathers and forefathers. Father's Day is celebrated on a variety of dates worldwide and typically involves gift-giving, special dinners to fathers, and family-oriented activities.
The first observance of Father's Day is believed to have been held on July 5, 1908 in a church located in Fairmont, West Virginia, by Dr. Robert Webb of West Virginia at the Williams Memorial Methodist Episcopal Church South of Fairmont. The church still exists under the name of Central United Methodist Church.
Sonora Smart Dodd of Washington thought independently of the holiday one Sunday in 1909 while listening to a Mother's Day sermon at the Central Methodist Episcopal Church at Spokane, and she arranged a tribute for her father on June 19, 1910. She was the first to solicit the idea of having an official Father's Day observance to honor all fathers.

A bill was introduced in 1913, US President Calvin Coolidge supported the idea in 1924, and a national committee was formed in the 1930s by trade groups in order to legitimize the holiday.  Then in 1966 President Lyndon Johnson signed a presidential proclamation declaring the 3rd Sunday of June as Father's Day.President Richard Nixon signed the law which finally made it permanent in 1972.
The officially recognized date of Father's Day varies from country to country.
Father is an important part in everyone's life. He has equal share in nurturing his children. Since he is generally the head of the household and the bread earner of the family, he is loaded with a number of responsibilities, right from nourishment of the kids to their health, education and finance. He would try hard to fulfill all the dreams (even the craziest one) of his family, by putting his own desires on hold. He truly deserves a day specially dedicated to him, so that he is made to realize how important he is in everyone's life in the family. Here comes the importance of Father's Day, which is a day set apart for saluting the supreme role of fatherhood. Not a religious occasion though, a number of traditions are prevalent in the countries celebrating the day. Given below are some of the most popular traditions for Father's Day.
Fathers Day Traditions
A father's love is a powerful force. Here are ten meaningful family traditions to help you celebrate Dad this Father's Day. 

1. Make sure Dad knows that this is his day and that you will be spending time as a family doing whatever he wishes. If you have younger kids in the house, ask them to make him a crown that he can wear on his big day. 

2. Let the kids make Dad breakfast and send it up to him on a tray when he wakes up. Also make sure he has a cup of coffee or tea, as well as the day's newspaper and a sharp pencil if he enjoys doing the crossword or Sodoku puzzle. 

3. Give Dad a Memory Jar. Cut 50 to 100 strips of paper, and give 20 or 30 to each family member so that they can each record special memories they have shared with dear Dad. This Father's Day, present him with the jar. In subsequent years and on other important holidays throughout the year, you can add to the jar by including more strips of paper in his card or gift. 

4. Ask the kids to write a letter to their Dad, detailing the things that they appreciate about him, as well as the special memories that they will treasure from the past year. Make this an annual tradition and keep the letters so that you can collect them in a book or album as the children get older. An alternative is to record the sentiments on video. Each year, you can watch the video and add to it.

5. Ask your dad about his favorite charity and, each year, make a donation in his name. 

6. What is Dad's favorite sport or activity? Take the family along for a bike ride or picnic, if he enjoys the great outdoors. If he's a golf lover, have the kids plan a few hours of fun at the local putt putt course. 

7. What is Dad's favorite board game? Make sure to take time during the day to play a game. 

8. Invite the dads in your neighborhood over for a barbecue. The moms can do the grilling while the dads relax with a cold glass of iced tea or other beverage. 

9. If you don't have grandparents or uncles living close by, make sure to give each of the special dads in your family a call or send them a handmade card.

10. In many countries, societies, schools and clubs have been organizing cultural programs, competitions to commemorate Father's Day and pay tribute to fatherhood. Some of the common programs include craft making competitions, games and sports events. Board games play a prominent role in entertaining the people and the guest of honor.